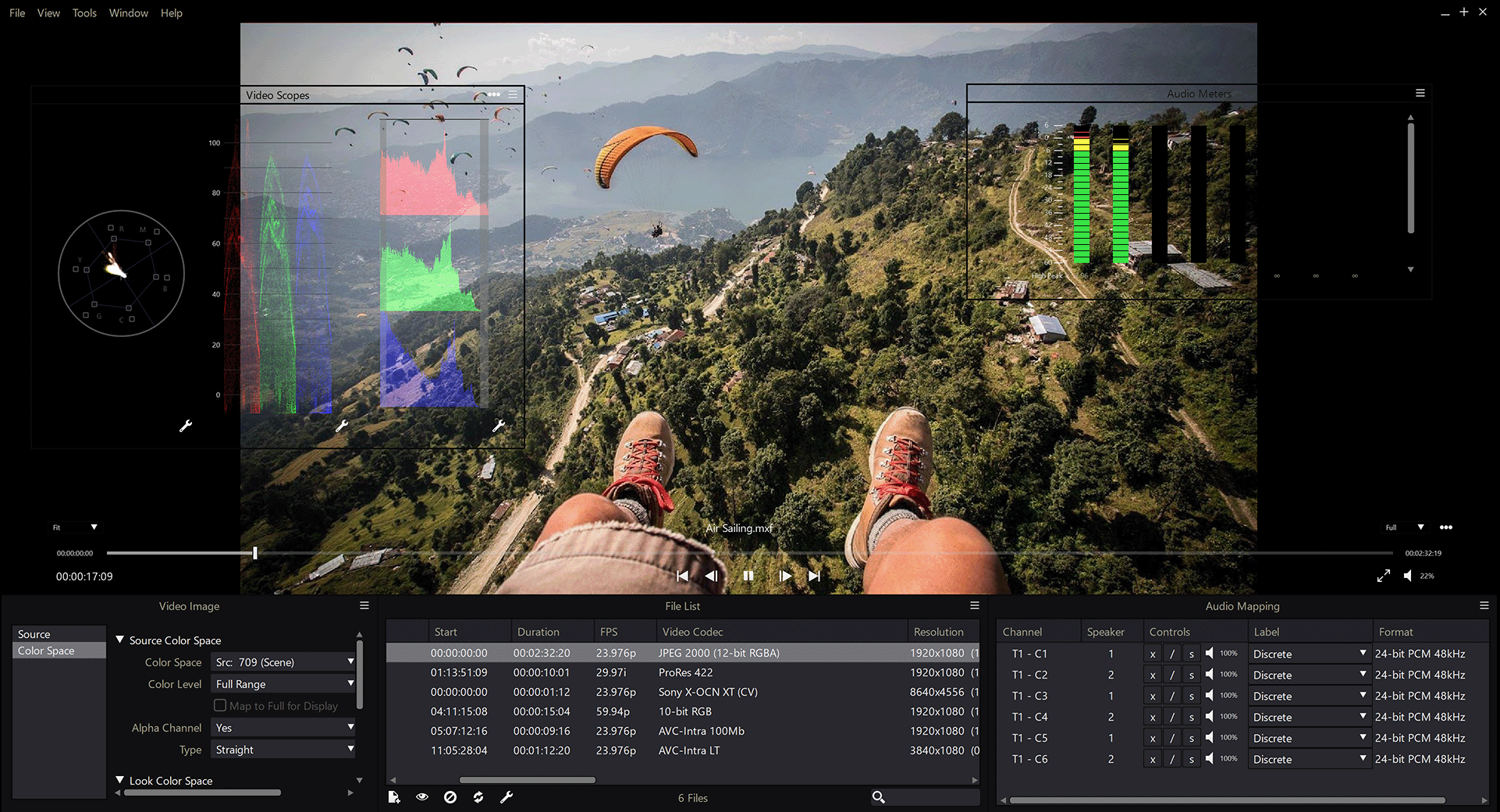 Tin Man is a simple, yet powerful and customizable video player, metadata inspector and video exporter. Designed with a wide variety of tools to help you with your video workflows.
---
playback controls

Easy to use and frame accurate playback controls with audio scrubbing, JKL keyboard controls, go to a frame, in/out points, looping, and picture zoom in/out.
professional file formats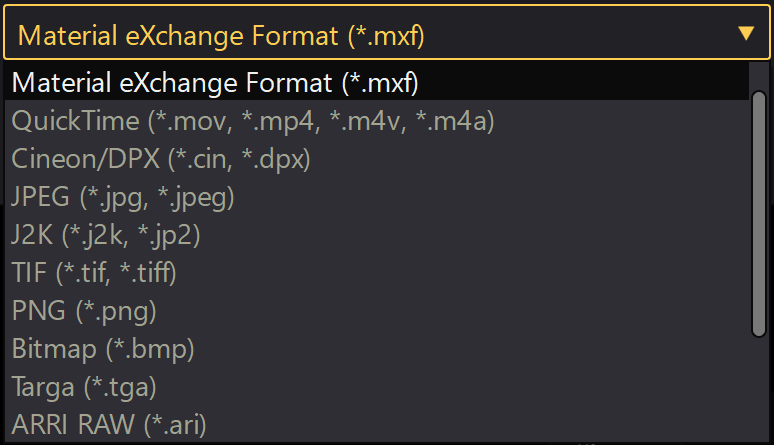 Support for a vast array of professional MOV, MXF, MP4 and Image Sequences. Auto-join video and audio for simple IMF and select MXF OP-Atom types.
video color looks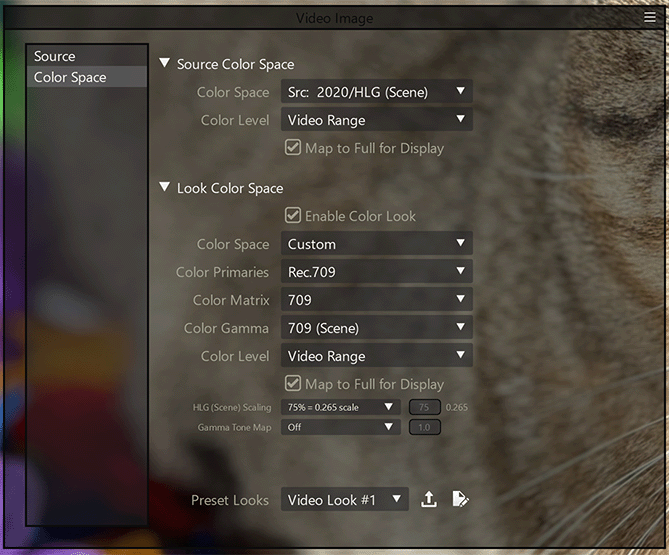 Quickly add real-time video color looks to playback for numerous colorspaces
raw processing
ARRIRAW and Sony RAW GPU processing with Tint, Temp, Exposure and Resolution controls
audio mapping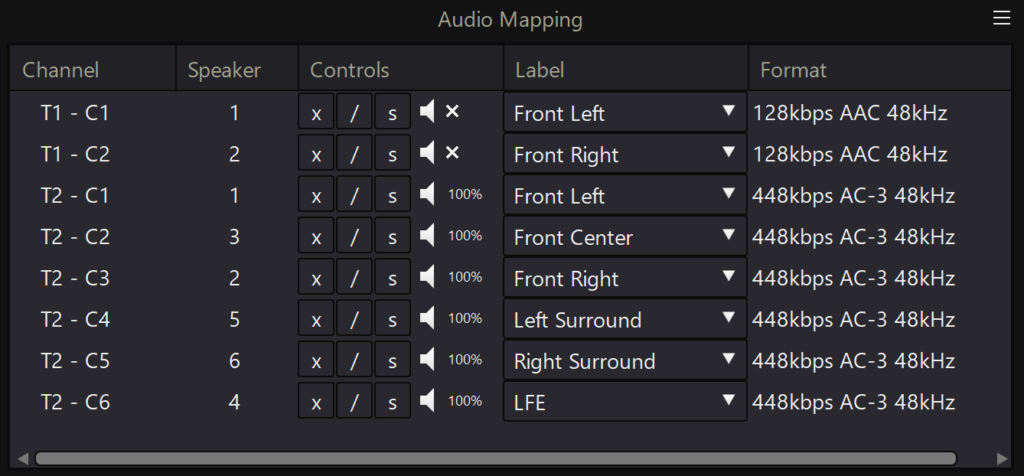 Effortlessly map audio channels to different speakers, adjust their volume, and more…
---
video scopes

Analyze your video with built-in Vectorscope, Waveform and Histogram
view metadata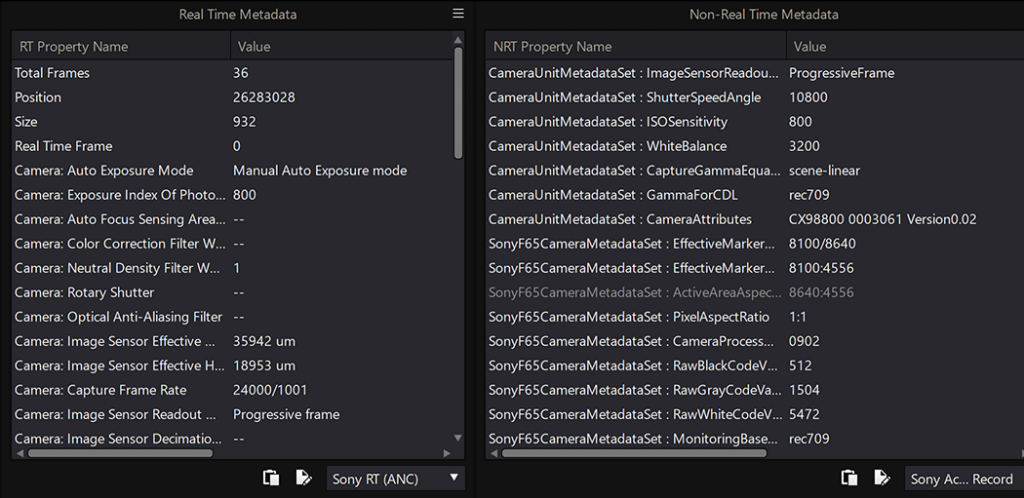 View metadata for Apple, Sony, Panasonic, ARRI, AS-11, IMF, and Avid files plus many more
video inspect
Handy tools that allow you to isolate color channels, detect out of gamut colors, or get the color of individual pixels
audio meters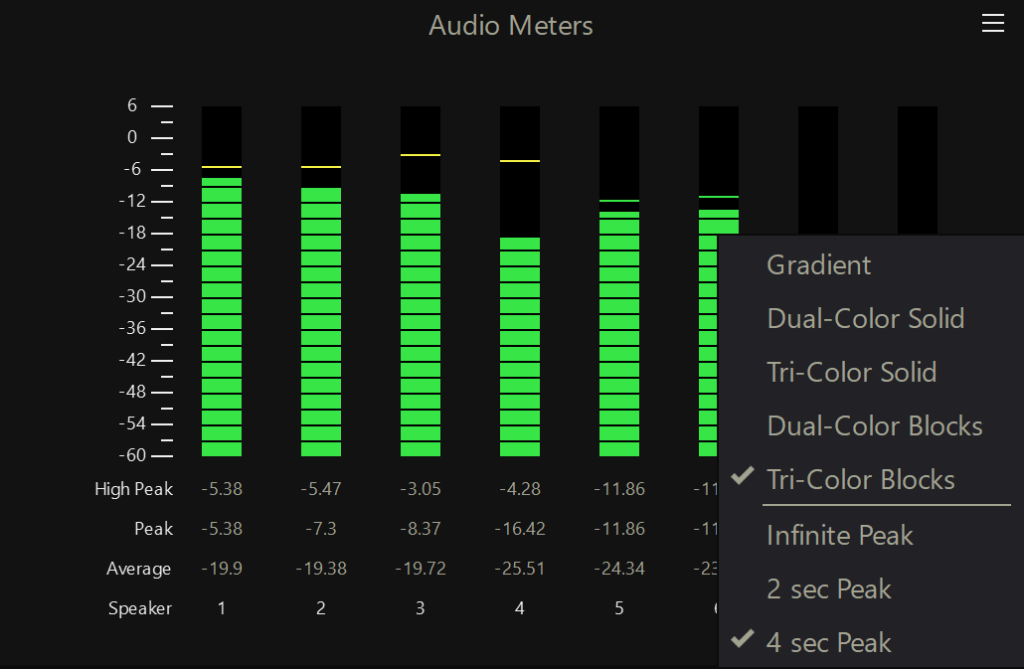 Monitor audio levels and watch the High Peak, current Peak, and Average dB for each speaker
---
batch export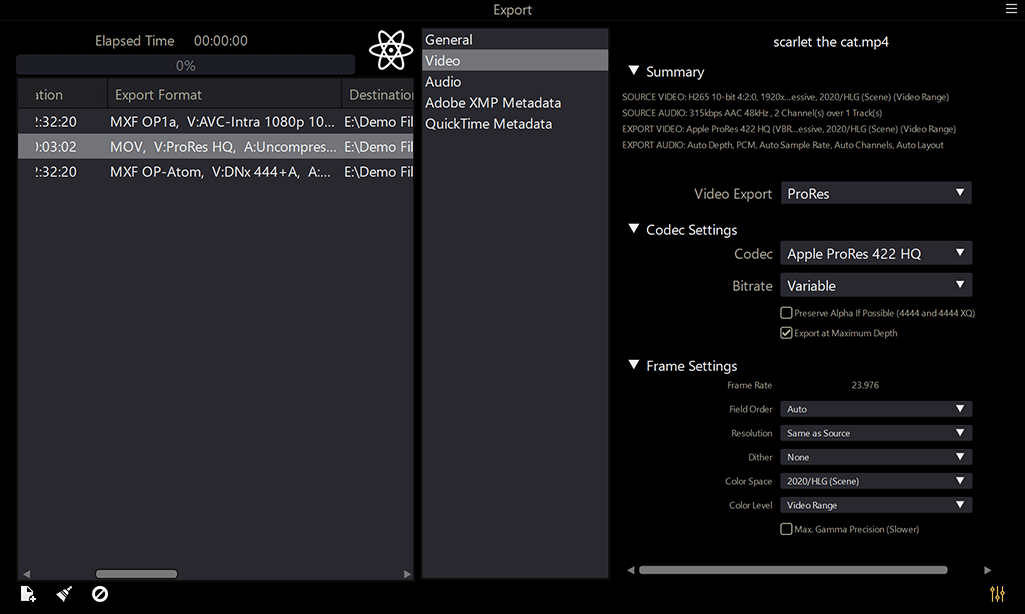 Create batch exports to MOV, MXF OP1a, MXF OP Atom, MP4 or Image Sequences – choose to render to professional video codecs like ProRes and optionally change the resolution or colorspace, or just re-wrap the video and audio content to a new file format
video export codecs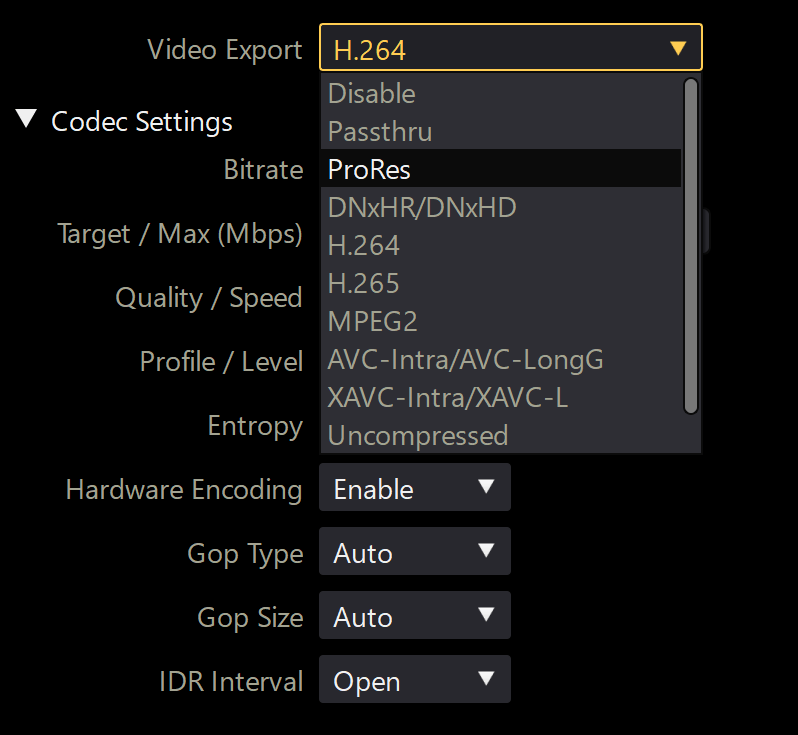 A wide range of video encoding options including ProRes, DNxHD/HR*, JPEG2000, GPU enabled H264/H265, and more…
*DNxHD/HR encoding requires Tin Man Pro License
export with metadata​
Export QuickTime metadata with MOV files, Avid metadata with MXF OP Atom files, or Adobe XMP with most files